Take a peek under the hood.
Patient engagement software
Go way beyond scheduling appointments.
Legwork syncs with your PMS in real time so you can easily communicate, send appointment reminders and reactivate dormant patients.
Patient Experience Insights (PXI)
Get an accurate picture of how patients feel about you. Use this feedback to improve your reputation and identify potential promoters.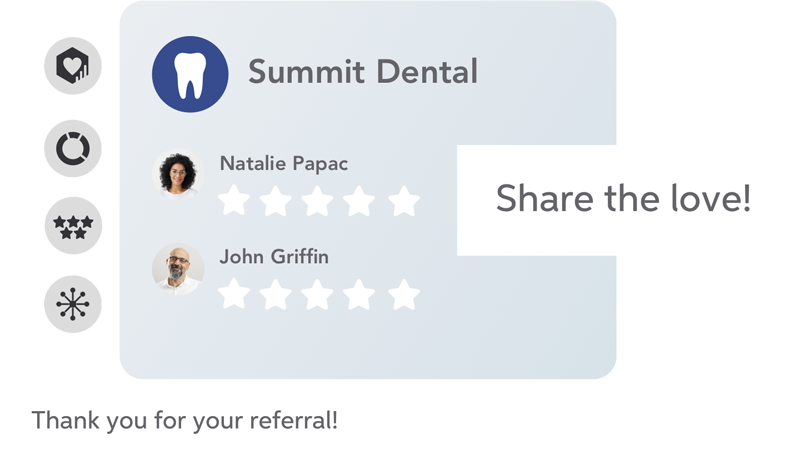 Review and referral generation
Use the insights you've gathered.
Automatically invite patients that love you to spread the word and refer their friends and family to your practice.
Choose your own approach to practice growth.
You can set up automated marketing funnels or be a power user and give your campaigns a personal touch.
Optimized practice website
Tell us your story!
Our experts will walk you through the process and develop a practice website that engages and converts potential patients.
Practices are built
by happy patients.
Let us help! Get software that makes growing your practice simple,
with no setup fees and no contracts.
Practice management software
(PMS) integrations
ABELDent
ClearDent
Cloud9 Ortho
CurveDental
Daisy
Dental Vision
Denticon
Dentrix
Dolphin
DSN
EagleSoft
Easy Dental
FPC
Genesis Dental
Live DDM
OcsDental
Open Dental
Ortho2 ViewPoint
OrthoTrac
Power Practice
Practice Web
PracticeWorks
SoftDent
Suzy Dental
Tracker
WinOMS
XL Dent